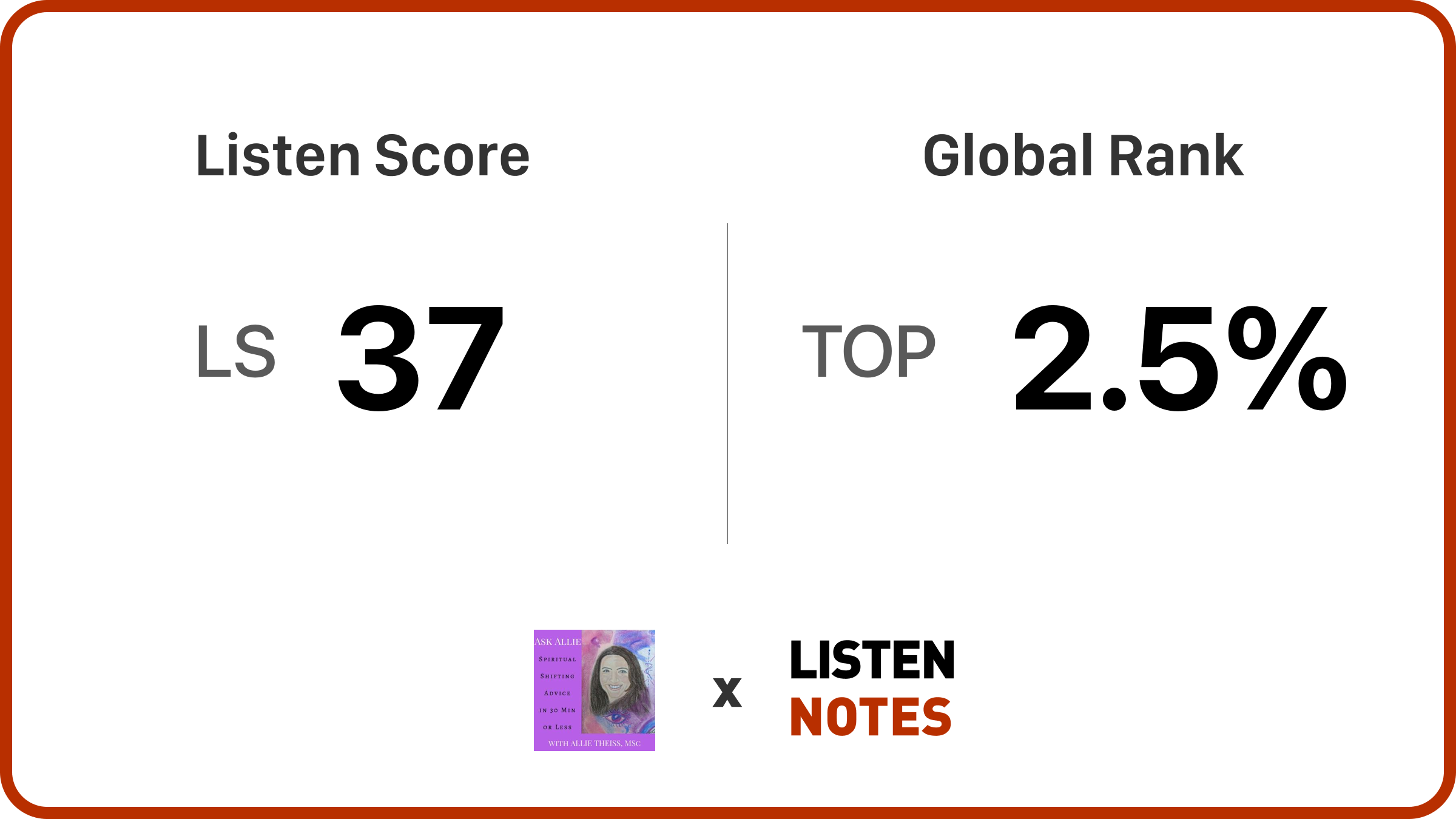 January 30, 2023
Ask Allie Podcast: Life Advice with a Metaphysical Twist!
Longest-running spiritual podcast on iTunes. Helping others since 2005.
Grab a reading, OBE adventure fun, soulmate/twin flame magic, and DIY energy work: https://outofbodyecstasy.com/shop-2/
Want to belong to a small group of like-minded people as you explore your spirituality? Come take a look at the Mystical Minds with our Intention Grids, Weekly card pull for each member, energy forecasts, the chance to purchase crystals before the public, monthly online chats and webinars. Find out more clicking on this link: https://mysticalminds.co
SHOW FORMAT: SEASON 18 – EPISODE 5
* Introduction
* Updates
* Magical Item of the Week: Vetivert Oil
* Oracle Card Reading of the Week for January 30, 2023
* Topic: 5 Techniques to Amplify the Law of Attraction with Stones & Crystals
* Closing remarks
Questions about Out of Body Ecstasy?
Click here to check out the OBE FAQ.
Want to know more about
telepathic, dream, or astral sex
? Ready to add an
orgasmic layer
to your sex life no matter if you are in a relationship or flying solo?
Check out my book Out of Body Ecstasy at Amazon today!